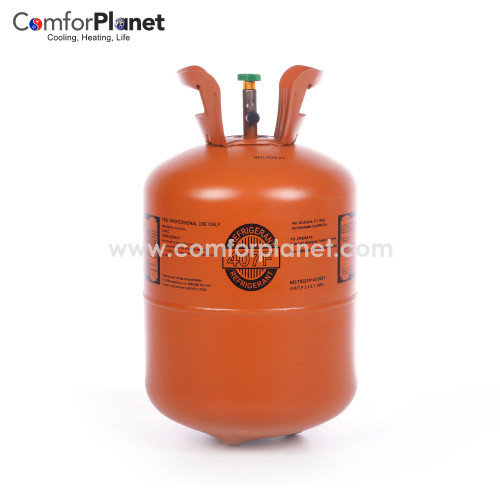 R407F Refrigerant Gas| A replacement of R404A| For Supermarket
Item specifics
Molecular Weight

84
Critical Temperature ℃

88
Critical Pressure Mpa

4.7
Description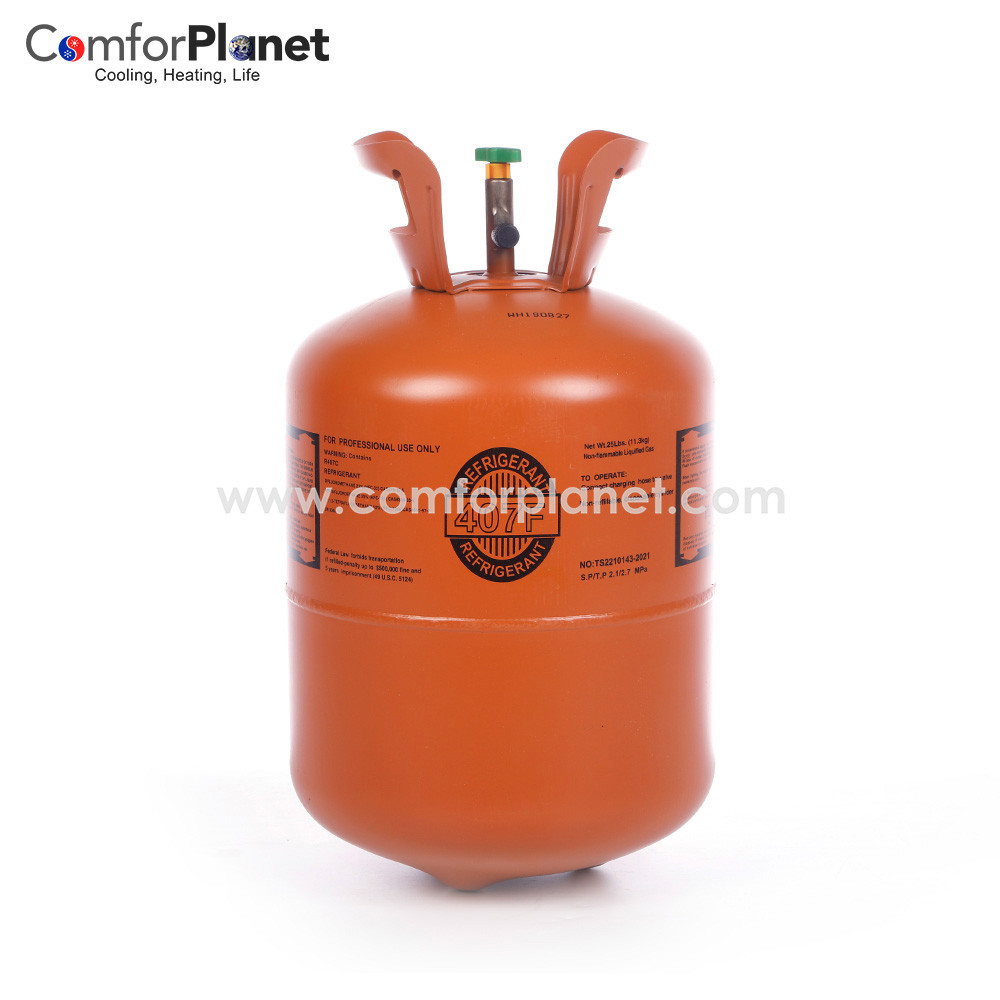 R407F is a HFC blend, used as a replacement for R22 and R404A in low and medium temperature applications. With a lower Global Warming Potential (GWP) and higher efficiency compared to R404A and R407A, R407F is a great alternative for various commercial refrigeration applications as R408A and R409A.R404A has been the refrigerant of choice in most supermarkets over three decades. Its GWP (global warming potential) 3,922 when compared to R407F having a GWP of just 1824.
That means that just 1Kg of R404A leaking from a fridge is equivalent to almost 2 Kg of R407F.R407F, as a widely used medium and high temperature refrigerant, is mainly used in household air conditioning, small and medium commercial air conditioning (small and medium unit air conditioning, household central air conditioning, multi-online), mobile air conditioning (automobile air conditioning, etc.), dehumidifiers, refrigerated dryers, Marine refrigeration equipment, industrial refrigeration equipment and other refrigeration equipment.
R-407F Refrigerant steel cylinder is a pressure vessel. It should be stored away from fire, heat source and direct exposure to sunlight. It is usually stored in a cool, dry and ventilated warehouse. When handling, it should be lightly loaded and unloaded to prevent damage to accessories such as cylinders and valves.
Blend Gas : R32 47.32%,R125 20.51%,R134A 32.17%
| | |
| --- | --- |
| Index | R407F |
| Molecular Weight | 84 |
| Critical Temperature ℃ | 88 |
| Critical Pressure Mpa | 4.7 |